Rehabilitation & Restoration
We do all kinds of reforms, from a small room or apartment to the whole property, updating the building to the needs of today's use taking into account the assets of traditional architecture.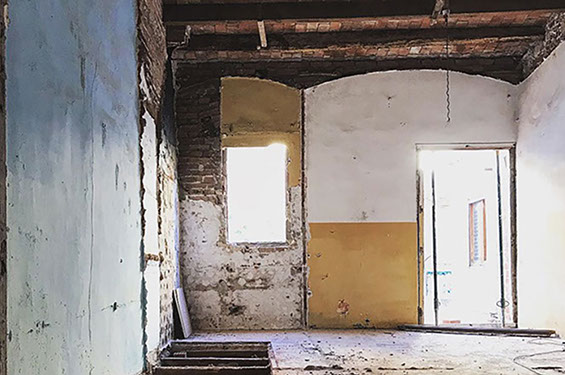 ---
Architecture & Interior design
Detail architecture, we redesign your space, analyze your needs and find the best solutions, achieving an unbeatable global design. Dare to re-release your house.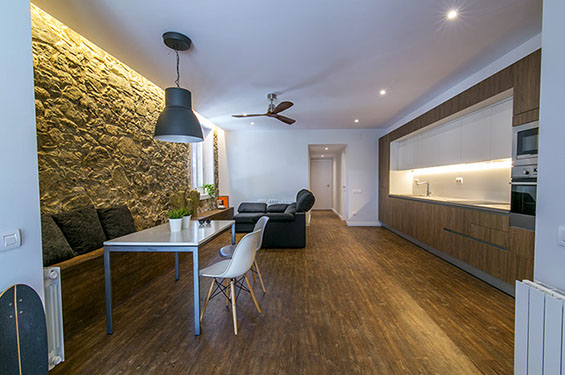 ---
Integral Architecture Projects
From the first ideas and sketches to the final cleaning of the worksite. We take care of all the processes necessary to make your needs come true.
Whether it's your new home, the reform of your bathroom, the interior design of your store or your office, forget about losing the morning at the town hall or trying to understand impossible regulations.
We take care of managing the entire process.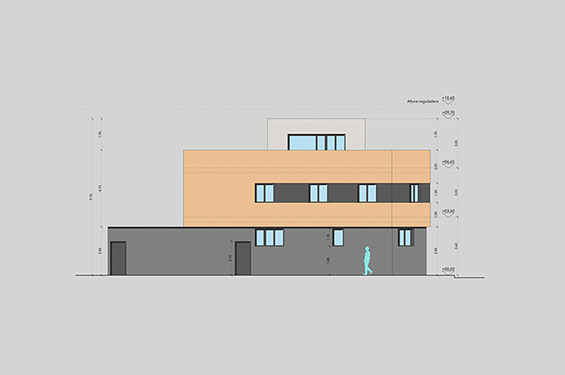 ---
Building maintenance
We manage all the burocratic procedures, maintenance, small repairs and necessary improvements in the day to day of your building. Either if you are part of a community of owners or the owner of the whole building, let us make your life easier.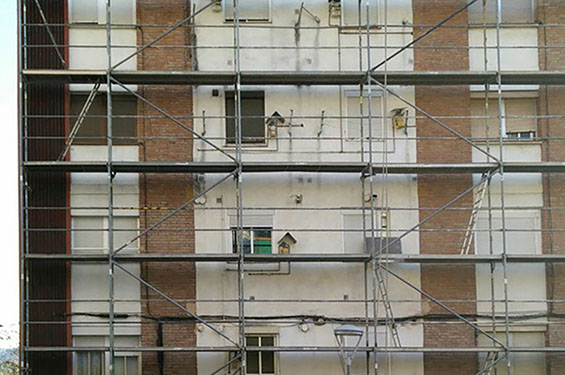 ---
Technical Inspection of Buildings - ITE
As experts in Building Pathology, we don't only propose the realization of the ITE that legally requires your property, but, if you need it, we will make an exhaustive analysis and its subsequent pathological diagnose, and we will propose, if needed, the measures of action that are convenient for your building.
In the same way we write Energy Efficiency Certificates (CEE), Cedulas de Habitabilidad and we process the possible subsidies.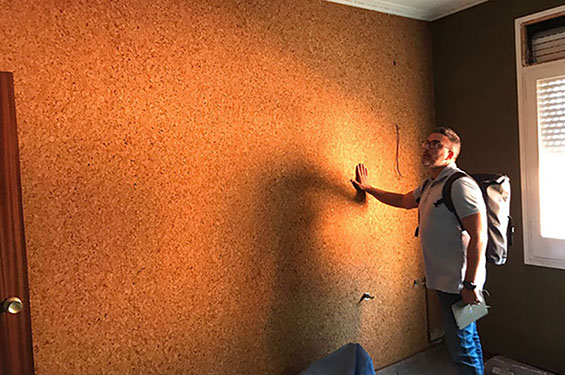 ---
Virtual images
We offer clients and construction companies the option of being able to visualize the projects that will be carried out from the beginning.
By means of the elaboration of virtual images (renders) it is possible to transmit the sensations of the space according to the projected design, in this way the final client can make a true idea of the resulting space, choose options between different materials and chromatic ranges ensuring the success of the result at the end of the constructive operation.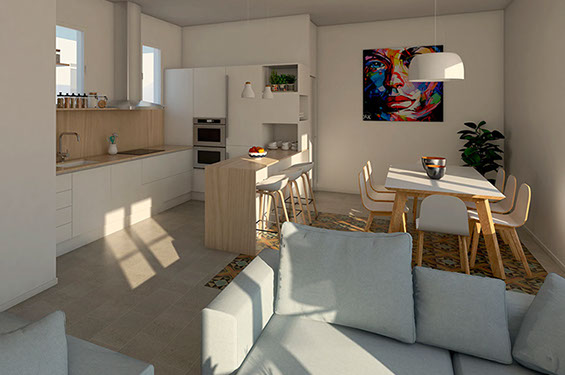 ---
Reports, Certificates, Expert Reports
We provide our professional service to carry out surveys and diligences, as well as the drafting of reports, opinions and certificates related to building, construction and architecture.
---
Advice
For any technical or legal questions that may arise in your project, we advise you and follow it in your resolution.